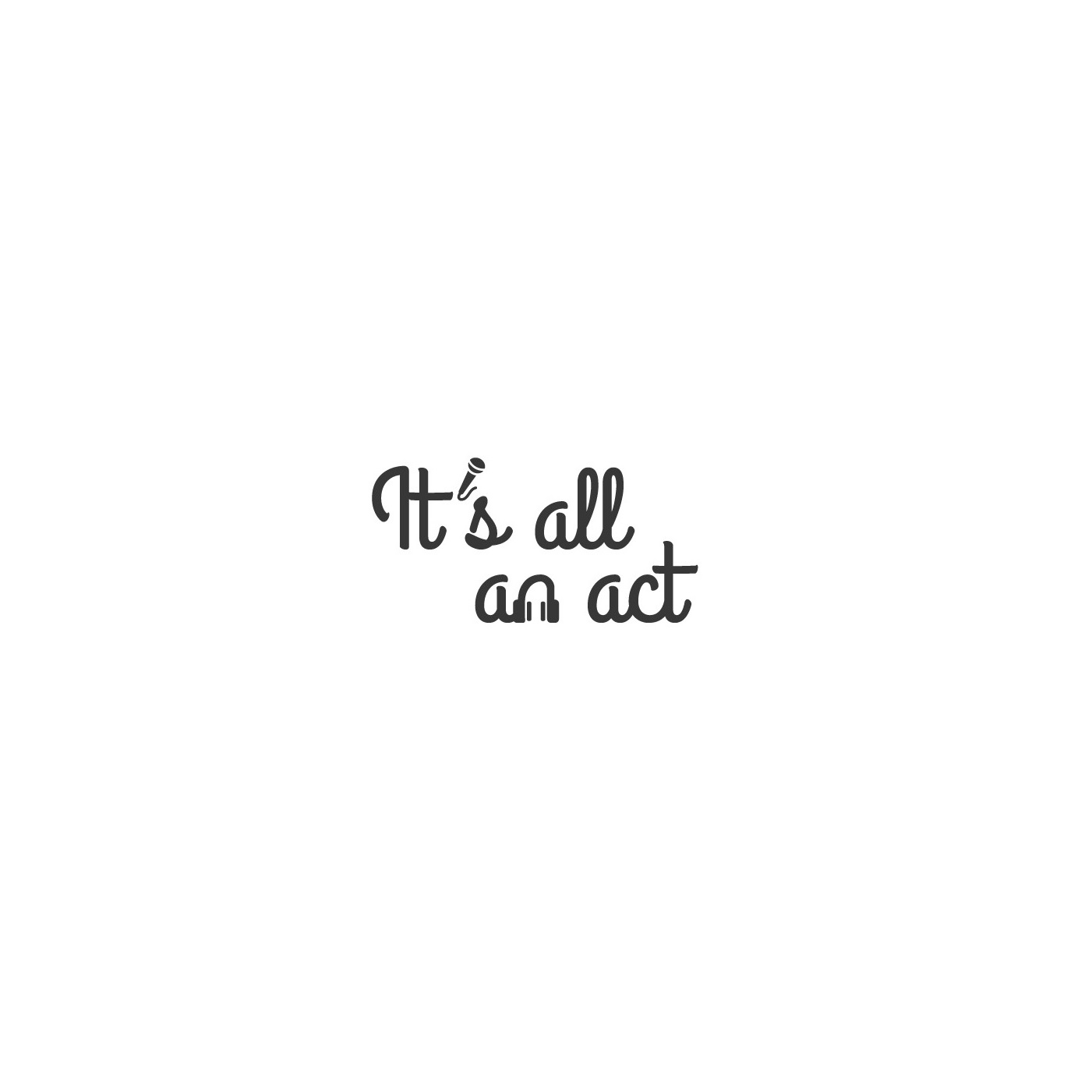 Hello, hello and welcome to the award nominated podcast.
In this Episode, We pick our Am dram shows to go and see in the next fortnight, we talk about west end shows and we play our classic game, Reversal rehearsal.
We start had our 'Album of the week' from Anna and she chose Mean Girls the musical, we spin again and see who the wheel lands on this time.
We have a community over on Facebook, so please come and join us for a chat. https://www.facebook.com/groups/148894559115729/ 
So tune in, Join in, have some fun and take a listen.
Please rate and review us on itunes or our facebook page
Yours From
The 'It's all an act' Team (Jaz, Lucie, Tom, and Anna)
Intro and Outro Credit - www.Joepurdue.com  
It's all an act Logo - Joe Foskett
Am Dram Shows
Jaz's Choice - https://www.noda.org.uk/whats-on/the-weekend 
Tom's Choice - https://www.noda.org.uk/whats-on/oklahoma-1537295988 
Anna's Choice - https://www.noda.org.uk/whats-on/the-old-people-are-revolting?fbclid=IwAR1WzRLN4JtObAKcM616LhXSNT2Hps_Bz0xwNR6_M_9gTPru_bjHqJGSU0w 
Lucie's Choice - https://www.noda.org.uk/whats-on/stopthe-play?fbclid=IwAR1zVtvCQkXBdHLhBvP_EU_eKJgtQvfct94Sf7LoDrSQA5pzqSCmljJLLHc 
Articles
Jaz's Article - https://www.onstageblog.com/columns/2019/2/2/you-wish-to-go-to-the-festival?fbclid=IwAR2Xy6elopVdeEY8ETvBw1IaMI1QkHv6pC_EVZeyoeFRAoJvzaCc8OKOoP8 
Tom's Article - http://www.playbill.com/article/stage-adaptation-of-disneys-hercules-to-play-the-public-theaters-delacorte?fbclid=IwAR2YlwhYmP0uDlDzkrj1Br1uPmR-VQPMfeY_VDS4mioXn30h_2VStHTmnzc 
Anna's Article - https://www.whatsonstage.com/london-theatre/news/top-selling-shows-on-whatsonstage-in-2018_48380.html?fbclid=IwAR1df5ifGtbJXGItH8Fqcgk-wohKATTaXpgkiVP3UxEFsZxK2t7GF5M3NF8 
Lucie's Article - https://www.independent.co.uk/arts-entertainment/films/news/mary-poppins-racist-blackface-soot-controversy-dick-van-dyke-julie-andrews-disney-a8760771.html 
tickets for KATS performance of Spamalot - https://www.kats.org.uk/